Evaluation of User Reports

(Part No 1 of 2)
The following table contains data extracted out of 29 User Reports of customers. The table is the basis for analysis and is presented in two parts. The results of the analysis are distinct. Refer to Legend for explanation of columns.
Results
The widely varying data out of customers reports result in a medium gain of 2,9 centimeter on circumference after twelve weeks of application. That means about one third increases in volume. Applying more than twelve weeks will bring additional results (refer to Part No 2 with columns 12 to 14). A distinct success ...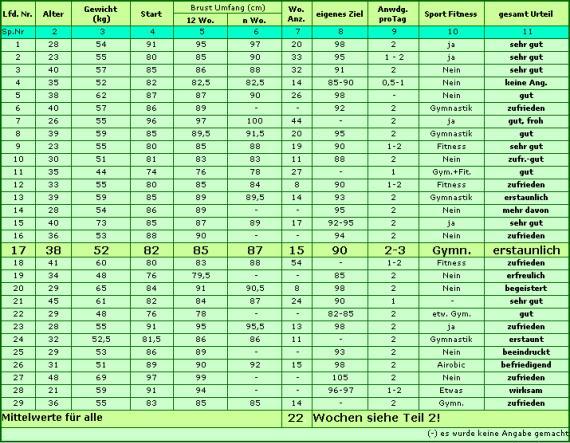 ---> go to Legend for explanation
---> go to Part No 2 of additional user's data
---> view User Report No 17 (marked in the table, row 17)